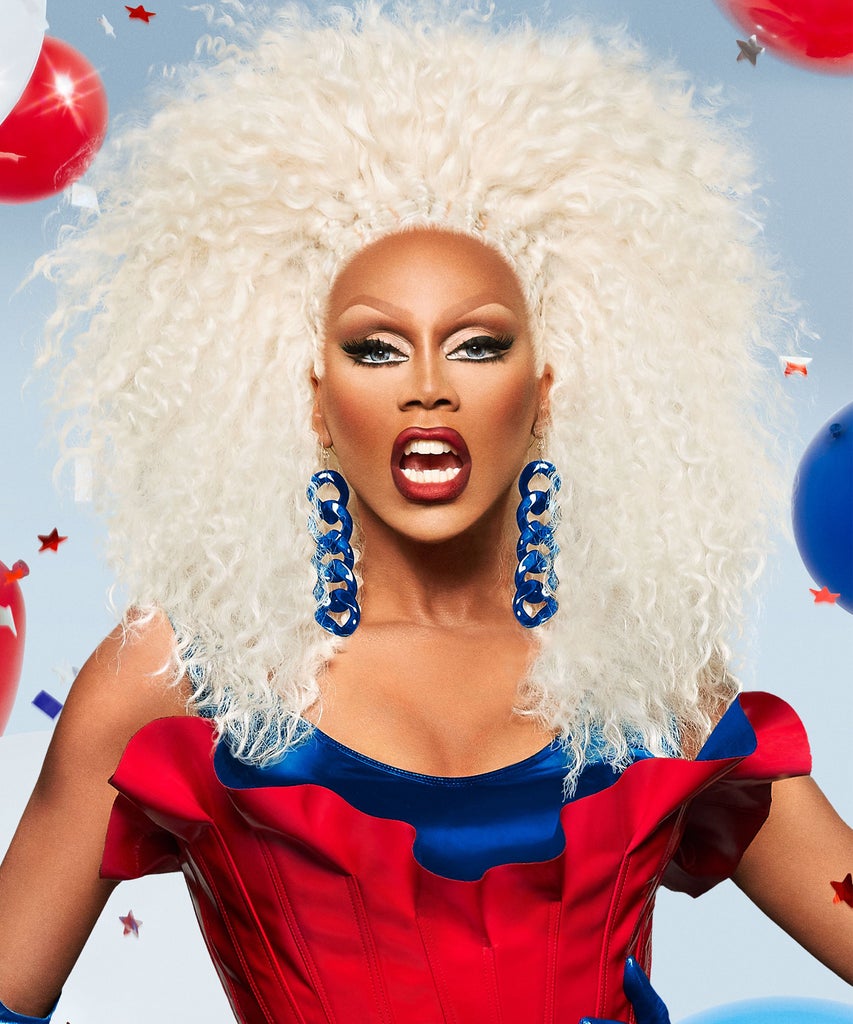 You'd be forgiven for not knowing where to look for the new season of RuPaul's Drag Race. Last week we learned that RuPaul's Drag Race All Stars is leaving VH1 to kick off season 5 on Showtime. Drag Race put Logo TV and World of Wonder Productions on the map for after premiering its first eight seasons and crowing canonical queens like Violet Chachki and Sharon Needles (and for not crowning Latrice Royale and Katya) on the queer-centric channel. When it moved on to VH1, season 9 premiere with guest-judge Lady Gaga smashed records with nearly a million viewers.
If you want to enjoy the February 28 premiere the right way, you're likely planning a viewing party. And unless you live in one of the few drag capitals of the country with an abundance of drag venues, you're better off hosting one yourself. So do your homework and make sure you have an HDMI cable or the right subscriptions so you can enjoy the show at home.
Where To Watch Old Episodes
If you want to catch up on the past few seasons, it gets tricky and expensive: On Amazon Prime, the first five seasons are included with Prime – yes, even the elusive first season with Bebe Zahara Benet. Hulu has the first six seasons of the show. All eleven seasons are each available for purchase on YouTube and iTunes. Outside of the US, the show is readily available on Netflix.
How To Watch New Episodes From Season 12
The only place where you can watch it live, however, is on VH1. Tune in at 8/7c on February 28th and know that you'll have to sign in with your TV provider login. Usually, the episodes premiere on VH1 exclusively and are only available to stream after on iTunes (the platform your local bar is most likely to be using during its own viewing party).
This season welcomes some long-overdue New York City favorites, Brita Filter and Jan Sport, who for rumored copyright reasons will be only referred to as Brita and Jan. But it's not all about New York, this season will also welcome strong Midwestern representation with Missouri queens Crystal Methyd and Widow Von'Du, and Jadie Essence Hall from Wisconsin.
Michelle Visage, Carson Kressley, and Ross Matthews all resume their posts as featured judges alongside a dazzling array of celebrity guest judges. The guest judge rotation for this new season brings the welcome knowledge that congresswoman Alexandria Ocasio-Cortez, superstar Chaka Khan, and internet zaddy Jeff Goldblum are all drag fans.
From Hollywood, Thandie Newton, Rachel Bloom, Olivia Munn, Daisy Ridley, and Daniel Franzese also join the judges' panel. Some fun personalities to join the panel also include Leslie Jones, Johnathan Bennet, and Whoopi Goldberg. Musicians Nicki Minaj, Normani, and Robyn count themselves as guest judges as well, which often means the queens will lipsync for their lives to their songs.
Related Content:
Like what you see? How about some more R29 goodness, right here?
Follow These RPDR Queens — Stat
<em>The Bachelor </em>Ain't Dead Yet
The Problem With RuPaul's Drag Race UK