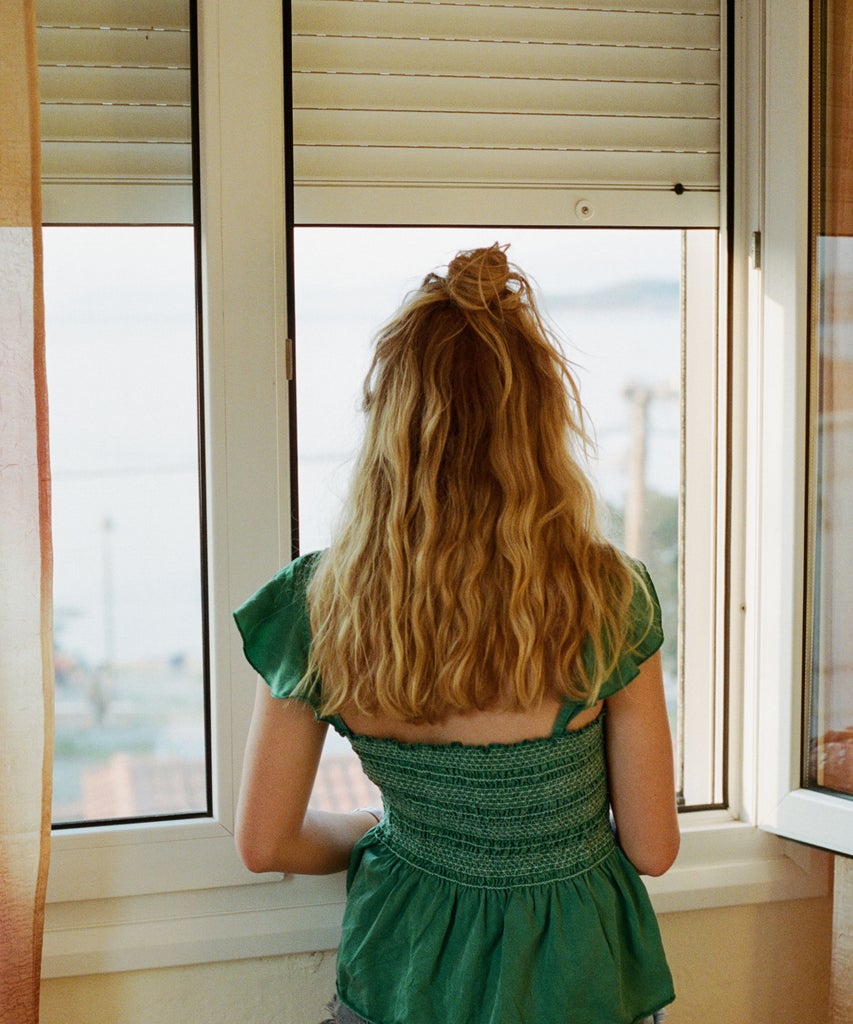 Each day, the number of total coronavirus cases increases (we are now above 187,000 globally). Along with the rate of infected people around the world, we are seeing stores across the country close, restaurants reduced to take-out only, and extreme measures of social distancing and precaution being translated to us from health officials. Among the new ordinances that have began flooding our day-to-day vocabulary, we are now hearing a "shelter-in-place" order circling specific cities and states in the U.S. So far, shelter-in-place has been issued in California's Bay Area with a high likelihood of New York to following suit. But, what exactly is a shelter-in-place order and how does it work?
A shelter-in-place order is when, during an extreme public health emergency, residents of a specific city or region are asked to stay indoors in their homes or other safe spaces. Though the rules on this vary depending on the region, mandates often require everything just short of a complete lockdown with exceptions to go out for medicine or food.
For California, this order took effect on Tuesday and will continue until at least April 7. This is the closest the U.S. has gotten to similar lockdown orders in countries like Italy, France, and Spain and is only issued during extenuating circumstances such as a public health emergency like the global pandemic the world is currently experiencing. According to reports, Bay Area residents are allowed to leave their homes to run out for food, medicine, or limited exercise for the 3-week duration.
Essentially, the shelter-in-place order calls for all residents to stay indoors with the slim exception of specific, justifiable reasons. There are 5,702 cases in the United States as of today, according to Johns Hopkins University & Medicine's Coronavirus Resource Center. Of that total, 557 are in the San Francisco area and 1,700 are in New York state, with 814 in New York City itself.
On Tuesday afternoon, New York City Mayor Bill de Blasio addressed the media in a press conference and said that New Yorkers "should be prepared for a shelter in place order. It's definitely a possibility." He added that the decision would be made in the next 48 hours. But, what will this actually look like when it happens?
According to guidelines provided by the Centers for Disease Control and Prevention, a shelter-in-place order is exactly what it sounds like — stay put, and don't leave your homes. The CDC recommends getting stocked up on supplies, getting cozy at home or maybe with friends or family, and staying there for the duration. You are allowed to leave your house, but it is only for things that are absolutely necessary such as getting food, getting a prescription refilled, or – with safe social distancing – going for a walk or a bike ride to get some fresh air and exercise. There is no exact set of rules because the type of emergency may differ, but the basic point is the same – stay home.
But, this will not apply to everyone. Medical professionals and some other jobs deemed essential will continue to go to work, as is the case with California. All non-essential businesses like restaurants, shops, and fitness centers will be closed as many of them are already in largely affected cities. This is all in an attempt to "flatten the curve" of growing cases to reduce the overall transmission of the virus.
If you are in a location with a shelter in place order, it is not just a suggestion or a general guideline. By law, it is enforceable as a misdemeanor, reports The Guardian. The order in California requests that the sheriff and chief of police "ensure compliance with and enforce this order." Since more cities and states have yet to implement similar orders, it is difficult to know whether this will be the case overall or whether this is specific to the Bay Area order.
Related Content:
Like what you see? How about some more R29 goodness, right here?
What It Means To Flatten The Coronavirus Curve
What You Need To Know About Social Distancing
What Are Essential & Non-Essential Businesses