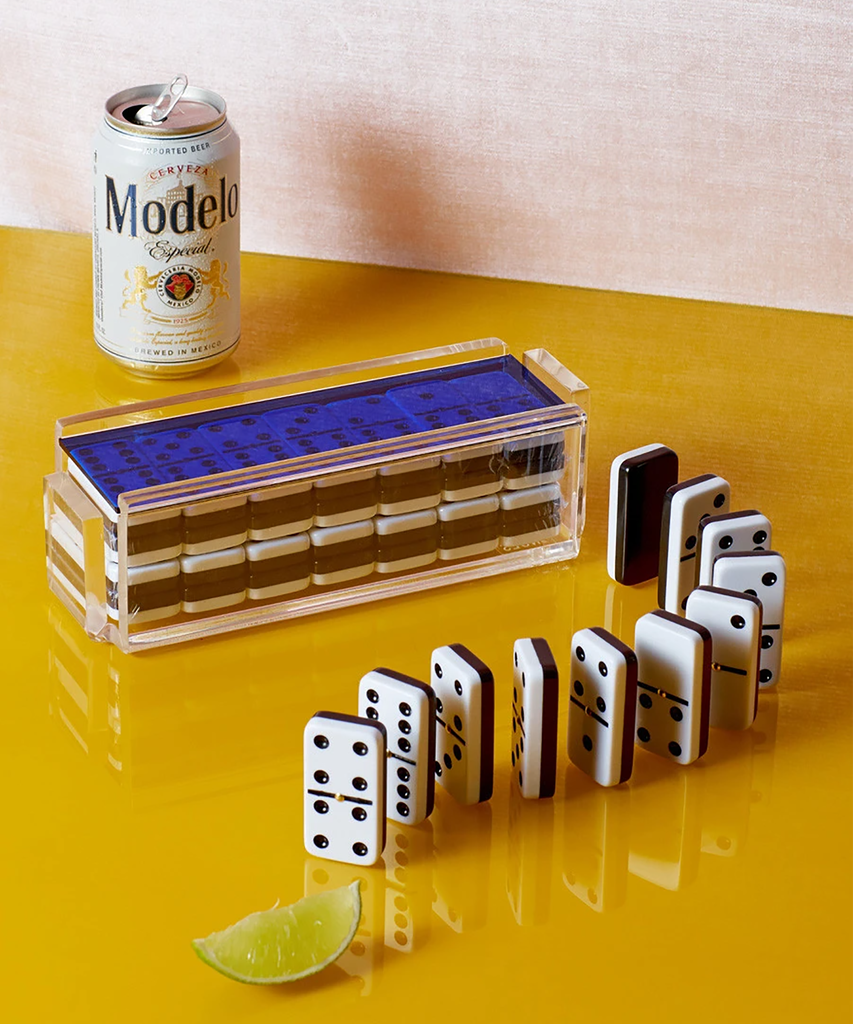 We already know with great confidence and certainty that people have shopped the hell out of hand sanitizers and toilet paper, but as for everything else you may need while you do some social distancing or self-quarantining due to coronavirus-related reasons? "I don't think need to buy for the zombie apocalypse — just ask yourself what you need to live at home for at least two weeks," Erin D. Michos, MD, MHS, FACC, FAHA, Associate Professor of Medicine and Epidemiology at Johns Hopkins School of Medicine tells Refinery29. With that in mind, we've broken down some of the essential items you may need over the next couple weeks, ranging from canned foods to ways to make staying indoors not suck.
Non-Perishable Food
"Try to not go to the grocery when it's crowded, and wash your hands immediately after you touch things in stores," Michos says. Shop for frozen fruits and veggies, canned items, and other staples. If your local grocery store doesn't have what you're looking for, you can also stock up on non-perishable items on sites like Thrive Market, FreshDirect, or Amazon Fresh.
Medication
Since Michos says that people should be prepared to spend as much time as possible at home for at least two weeks (but ideally two months), ensure that you have enough medication to last you until your next prescription refill. Also, consider the fact that any upcoming, non-coronavirus-related appointments may end up becoming virtual visits: "We may be moving non-essential healthcare to telemedicine, like routine checkups, so healthy people don't have to come into medical offices," Michos adds.
Cleaning Products
"Make sure that you wipe down surfaces, doorknobs, and counters, plus devices like cell phones and tablets since [COVID-19] can be airborne and live on surfaces." Also, keep washing hands for 20 seconds and pick up hand sanitizers if possible.
Personal Care Products
While it's not necessary (nor considerate to your peers) to buy a year's worth of toilet paper, making sure you have your essential day-to-day toiletries, like toothpaste and tissues on hand. "People should not be hoarding beyond what they reasonably need," Michos says. "Be practical about having enough supplies for a minimum of 14 days and leave some on the shelf for elderly people and other folks who might not be able to afford buying items in bulk."
WFH Essentials
If your office has implemented a work-from-home policy, you may have suddenly found yourself spending way more time in your apartment than you're used to. Create a productive space to get sh*t done by investing in a few home-office must-haves. (And take advantage of not having sad desk salad for lunch!)
At-Home Fitness
While hitting the gym is a great way to stay fit, Michos advises against going regularly for now, due to the close proximity of people. If you don't already own some basic home gym items, now's the best time to invest in gear to use while you stream workout videos from the comfort of your living room. "I was joking [with a colleague], 'Some people should order Peloton bikes,'" Michos says. (Hey, not the worst idea!)
Fun Stuff
If you have lots of downtime at home, take this as an opportunity to tackle that pile of unread books, host an Avengers movie marathon, or play some games with your roommates.
COVID-19 has been declared a global pandemic. Go to the CDC website for the latest information on symptoms, prevention, and other resources
At Refinery29, we're here to help you navigate this overwhelming world of stuff. All of our market picks are independently selected and curated by the editorial team. All product details reflect the price and availability at the time of publication. If you buy something we link to on our site, Refinery29 may earn commission.
Like what you see? How about some more R29 goodness, right here?