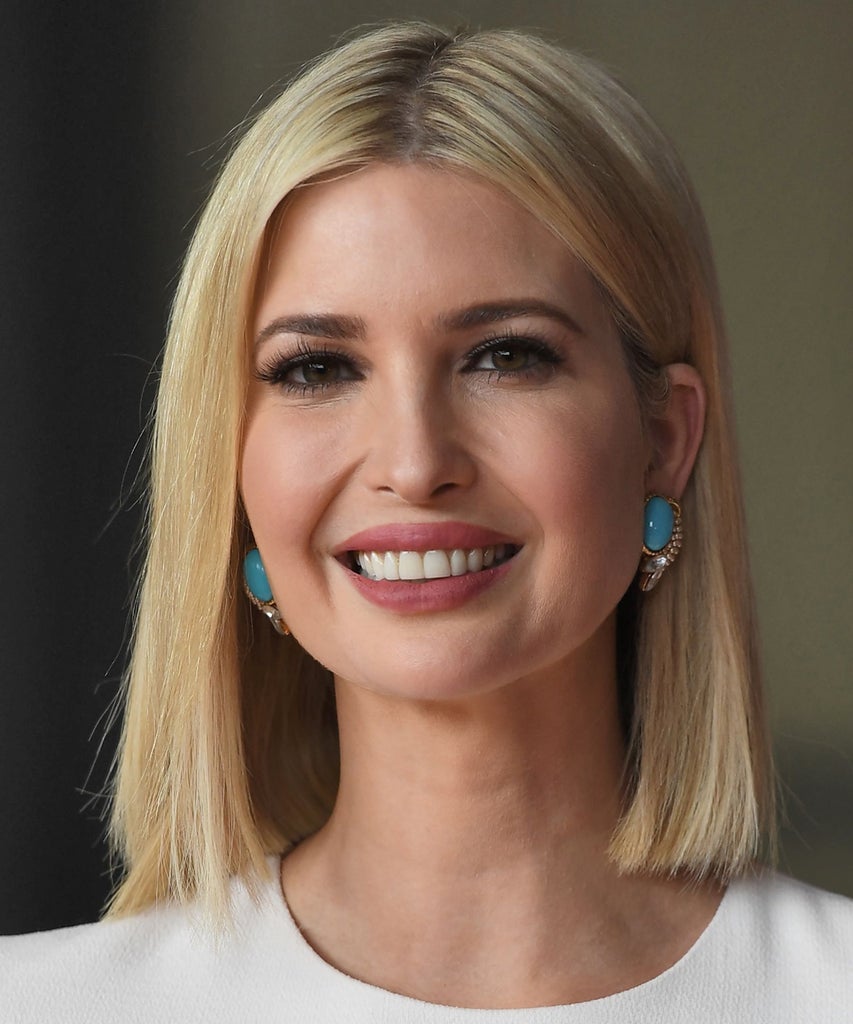 Historically, first daughter Ivanka Trump has always supported women's empowerment in the workforce, albeit through her own conservative brand as senior advisor. But, since her father took office, she and husband Jared Kushner have also turned into advocates for prison reform in the U.S. On Wednesday, Ivanka combined those two things — amid some strange allegations during her family's trip to India, Donald Trump's favorite daughter put out a call to action to advocate for increased access to menstrual products in prisons and schools.
Ivanka tweeted support for people who menstruate behind bars, writing that the First Step Act — a criminal justice reform legislation — gave menstruating people behind bars access to tampons and other products. Now, she wants to have the same action taken in schools. "State leaders should join the movement to make menstrual products free in public schools so everyone can be clean and safe."
The #FirstStepAct, Criminal Justice Reform legislation signed by @POTUS, gave incarcerated women the period products they need.

State leaders should join the movement to make menstrual products free in public schools so everyone can be clean and safe. https://t.co/h5x6sKKqhJ

— Ivanka Trump (@IvankaTrump) February 26, 2020
Highlighting a Wall Street Journal report, Trump signaled that state-by-state laws should reflect the same initiative put forward by the First Step Act. Specifically, the report called for funding in schools so that menstruating students can also access the same kind of supplies. "Fueled by a wave of youth activism, students are raising money, lobbying their state representatives and school boards, holding school-wide assemblies and launching Instagram accounts to help make tampons and other menstrual products free and accessible in their school bathrooms," the WSJ story reads.
The First Step Act was signed by President Trump into law in December 2018. Although, Black Lives Matter activists denounced this legislation at the time because it wasn't radical enough, the law seeks to fight mass incarceration by reducing recidivism, or the rates of re-incarceration, such as by measures to reduce mandatory minimum sentences for drug-related charges. The ACLU cites two important, gender-specific lines of the FSA, which benefit incarcerated people who can bear children: permanently banning the shackling of pregnant people during childbirth and loosening restrictions on access to menstrual hygiene products.
The movement for free menstrual products is on the rise outside of the U.S., too. On Tuesday, Scotland's parliament passed a bill to provide free menstrual products nationwide in youth clubs, and pharmacies. On Monday, Ivanka posted pictures from her time visiting the Taj Mahal in India — a country stricken by the impacts of "period poverty." Ivanka's push for reform could deeply impact marginalized genders behind bars, but it's important we ask why. Although the Trump administration did sign the First Step Act into law, it still lacks the significant changes needed to benefit incarcerated people across all genders.
Like what you see? How about some more R29 goodness, right here?
Ivanka Trump Shares Throwback Of 2016 Iowa Caucus
Why Ivanka Trump At CES Is Sparking Controversy
Ivanka Trump's Role In Russia Scandal, Revealed